Dear Brittany Underwood,


During last year's unbelievably godawful "Prom Night" storyline on OLTL (sorry, but it was), we (Darn and Jase)
gave you and Jason Tam a lot of crap for your goofy-ass musical performance. Your story seemed really ridiculous to us and a waste of space. It was (to us), but you weren't. You, or someone posing as you, posted a reply on our blog entry saying you were sorry we didn't like it and that you had worked very hard, etc etc. And we're sure you did! It's not your fault OLTL had no taste back then.
The point is, we feel bad. See, since that time, OLTL has really improved thanks to Ron Carlivati, your new headwriter (who is now striking, and if I see him on the street, I will buy him a Danish and give him subway fare). Ron Carlivati has made my show great again. He's also given you, yes you, a very, very good storyline, and Langston is now a big favorite of ours. You have risen to the challenge. Your scenes with Robin Strasser a while ago were excellent, and you are really being made a great part of the Cramers, sort of a fish out of water. We love that Starr is getting back to being a bitchy sort of Starr, and we love that it looks like you two are going to bust up big time over Cole. I mean, we
still think Cole's pretty useless, but the capability for
~*DRAMA*~ is going to be awesome.



Also, I've (Jase) come to realize that Jason Tam is in fact unbearably hot, and a good actor. I see his ads for

A Chorus Line

on TV all the time, and if faced with him in public I would embarrass myself given that he is at least five or six years younger than me but

damn. Damn, damn, damn

.
Anyway, we just wanted to say we are sorry we gave you a hard time, even though your story really was bad back then, because you're great now. You were always good, it was just the writing. And the terrible singing and dancing. I'm sure you can actually dance and sing in real life.
At least I hope so.
Just don't do that snakey neck thing you did. I doubt you will see this entry, but we just wanted to put it out in the world donchaknow. Also, if Jason Tam ever wants to date a misanthropic blogger who is either (a) angry and black or (b) neurotic, spoiled and Jewish, he knows where to email us.
In conclusion:
with Jarn seal of approval: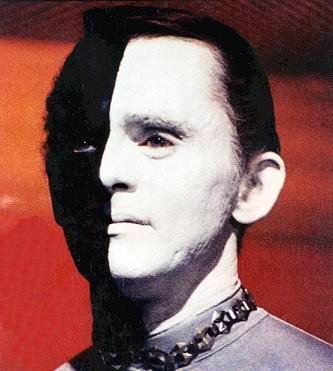 We approve. You are the freak.
Signed,
Jase & Darn (Jarn)